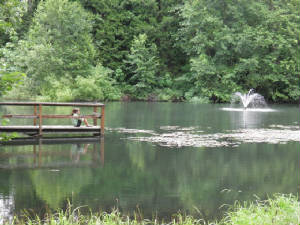 LaneCH
Welcome to Lane County Christian Homeschool Group!

This group is for Christian homeschooling residents of the Eugene and Springfield area in Oregon, Lane County.
Our group is happily growing as the word has spread that we are a solid Christian support group complete with playgroup, co-op classes and our youth group for ages 12-19.
You are welcome to attend two events without joining the group. We have no fees for membership.
If you have any ideas for projects, field trips, events, classes, family help, saving the homeschool family money... please share them and definitely feel free to lead them. We need each other and we need you! We all have something to contribute- even if it may seem small. It sure makes a big difference when we each pitch in a little.
LaneCH is an excellent support group and it is not just for moms and not just for children, it is for both. If you could describe LaneCH in a nutshell, it would be godly encouragement and friendships. Develop good supportive and encouraging friendships, share your success and frustrations, share great finds, share hints and tips, ask questions, tell others of free or nearly free homeschool helps/events/info, parent-type events, co-op classes, you name it! Planned & impromptu meet-ups, park days, classes of all kinds, moms' night out, homeschool book sale, campouts, potlucks, field trips, swimming, 3R's meetings, games, homeschool dad get-togethers, teen events, weekly youth group and much more. It is a group that grows with you and your family's needs.
As we always say to our new members... Jump Right In!
We are in compliance with the OCEANetwork Statement of Faith:
http://www.oceanetwork.org/about/statements.cfm